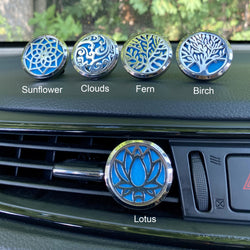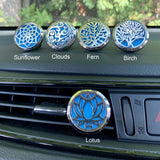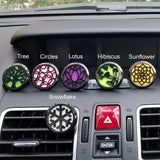 Lunaroma
Aromatic Car Diffuser Stainless Steel
Set your aromatherapy driving mood with our Aromatic Car Diffuser.

Easy to use with a sleek, modern aesthetic, this simple device amounts to everything we love in a car diffuser. Simply clip into a vent in your car and add a 10-15 drops of essential oil to the removable felted insert. Crank up the heat or A/C and soon your favorite aromas will be drifting all around you as you drive to work, run your errands, or set sail on a cross-country road trip with the family.

Each diffuser comes with 10 different colored felt inserts and a velvet branded Lunaroma gift bag. Additional replacement packs of 10 different color pads are also available.