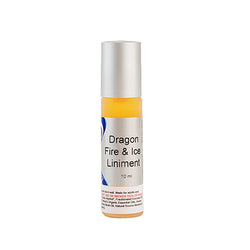 Lunaroma
10ml Dragon Fire & Ice Aromatherapy Roll-On
Dragon Fire and Ice is based on traditional Chinese liniments. It features well-known essential oils like Sweet Birch, Chamomile and Peppermint combined with organic Cayenne tincture, Camphor and Menthol, giving it a powerful, icy hot scent and feel.

Due to the salicylic acid content in Birch oil, individuals taking blood thinning medication should not use this product.

 

Apply topically as desired. Avoid contact with eyes and other sensitive areas.