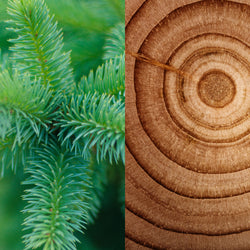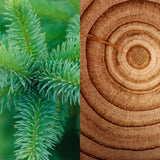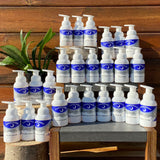 Lunaroma
Wholesale Spruce Cedarwood Hand Soap
Lunaroma hand soap is organic and non-toxic as well as completely biodegradable. The feel on your hands is silky smooth, and the fresh scent of Spruce Cedarwood is woodsy, fresh and grounding.

All of our soaps are blended with only 100% pure essential oils. Unlike commercial soaps on the market, it is free of detergents, sulfates, synthetic and artificial chemicals, fragrances, and preservatives that pollute our water systems and hurt our wildlife.

Saponified oils of organic Coconut, organic Olive, and organic Jojoba, organic Lavender hydrosol, organic Aloe Vera, Rosemary extract, pure essential oils.
Our soap is safe to use on hands as well as all other body parts. To use, wet hands well with water, apply 2-3 pumps of foaming soap, rub hands together for at least 20 seconds making sure to cover all surface areas, in between fingers and nails and under rings, rinse well, dry hands. Enjoy the pleasure and fun of our organic and pure aromatic hand soap.