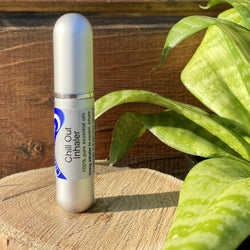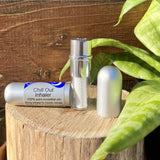 Lunaroma
Chill Out Inhaler
Chill Out is a soft, mellow, and floral blend of oils to help you take it down a few notches. With notes of Lavender, Chamomile, Ylang Ylang and more, Chill Out is just what you need when you are constantly on the run and are just always doing too much at once. 

Enjoy the convenience of aromatherapy on the go! 


Our newest inhalers are in aluminum tubes with refillable cotton wicks inside a glass vial for the purest and highest quality aromatic experience.

Pure organic and wildcrafted essential oils infused into a cotton wick in a glass vial, in an aluminum casing.