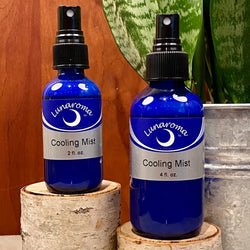 Refresh on those hot summer days and nights! Misting the back of the neck and the bottoms of the feet with this minty blend of cooling oils will feel great and provide you with a quick cool-me-down sensation...
Distilled Water, Organic Cane Alcohol, Gum Arabic, 100% Pure Organic and/or Wildcrafted Essential Oils
Mist liberally onto the back of neck, wrists and bottoms of feet. Shake well before use.