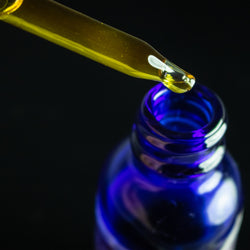 Lunaroma
Custom Signature Scent Journey
The journey of botanical scent exploration and learning bring to you a personalized scent which you can wear for everyday or specifically made with intention for a particular purpose or occasion.

This two hour in-person experience affords you one on one experience with our founder and formulator, Certified Aromatherapist and Natural Botanical Perfumer, Leyla Bringas. Leyla has been providing one on one custom signature scent design for over 20 years. With over 25 years as a Certified Aromatherapist and Botanical Perfumer, Leyla walks you through the mystical journey of scent. Each consultation empowers you with information and purpose for each botanical oil and how it will appear in the blend as you co-create and design it to make it your Signature Scent.

Included in the scent journey is your choice of parfum, body cologne mist, or perfume oil as well as your ingredient list. Your recipes will be filed away so you may forever refill your blends, have them made into a variety of other body care products, or alter it for a change of season.

This is the perfect gift to give yourself to mark a change in your life or an accomplishment, a transition or a celebration. Allow the power of aromatherapy and botanical perfumery to accompany you on your life's journey with pure plant essences.

May also be gifted to your friend or loved one. In-person appointments are private and are booked in advance on Mondays exclusively and are subject to availability in her schedule. Phone appointments are also available for long distance consultation which, due to the absence of the in person experience, incur additional prototype and shipping fees.

Please note we do not offer Custom Signature Scent Journeys between October-February due to the busy holiday season.