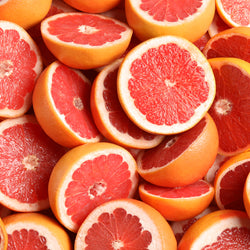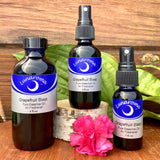 Lunaroma
Grapefruit Aroma Blast
Grapefruit Aroma Blast is a crisp and uplifting citrus with a tangy-sweet scent. Grapefruit is a loved oil for use in kitchen cleaning and for changing the feel of any room. Also refreshing and invigorating for use on long commutes.

Aroma Blasts are great for tough jobs like garbage cans, cars, or wherever a quick, highly-concentrated "blast" of scent is needed to freshen up a bathroom, closet, basement, or any other space.

We recommend these 100% pure essential oils and combinations for making your own cleaning products for the home, for soap making, candle making, or for any project which calls for a larger amount of oil and a more economical, crafter's grade oil is needed. 

Pro Tip: Use a few mists of Aroma Blast on the shower tiles to create your own spa scented steam shower at home. 

Aroma Blasts are 100% pure essential oils only.
Use with a recipe for creating cleaning products, soap and candle making or one spray mist in the air is all you need to freshen up any space.. Spray for air freshening only, avoid contact with eyes and skin, not for use for scenting the skin unless diluted in a carrier oil. May also be used in a diffuser for scenting the home.