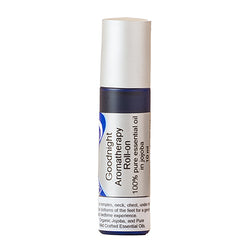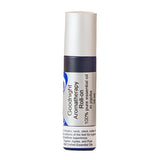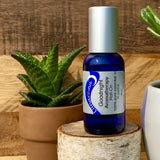 Lunaroma
Goodnight Aromatherapy Roll-On
Goodnight is formulated using the highest quality pure essential oils including Chamomile, Lavender and Marjoram. These well-known oils are know for their soft and soothing aromatic notes and are a favorite for nighttime rituals.

Our highly concentrated portable roll-ons bring convenience and potency to your aromatherapy experience.

 

Pure organic and wildcrafted essential oils in a base of Organic Jojoba.
Apply to temples, neck, chest, and under the nose. Apply liberally onto the palms then apply to the bottoms of the feet for a gentle and aromatic bedtime experience. Re-apply if you wake in the night.