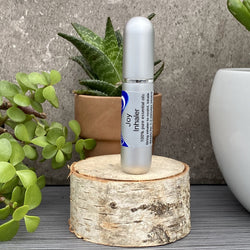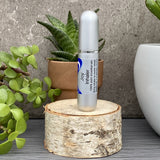 Joy is bright, floral and citrusy; imparting equal sophistication and playfulness. Perfect for lifting spirits, for when one is homesick, and great for children needing a but of Joy when experiencing hard times at school. Includes notes of Jasmine, Grapefruit, and Tangerine.

Enjoy the convenience of aromatherapy on the go!

Our newest inhalers are in aluminum tubes with refillable cotton wicks inside a glass vial for the purest and highest quality aromatic experience.

Pure organic and wildcrafted essential oils infused into a cotton wick in a glass vial, in an aluminum casing.