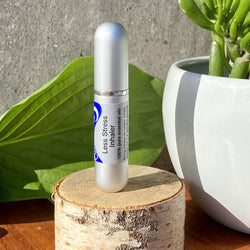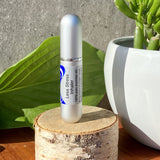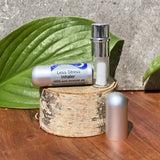 Lunaroma
Less Stress Inhaler
Less Stress Inhaler is clear and grounded with balanced notes of Rosemary, Lavender, Bergamot and Vetivert. Perfect for a work setting, yoga practice and for any type of study. 

Enjoy the convenience of aromatherapy on the go!

Our newest inhalers are in aluminum tubes with refillable cotton wicks inside a glass vial for the purest and highest quality aromatic experience.

Pure organic and wildcrafted essential oils infused into a cotton wick in a glass vial, in an aluminum casing.