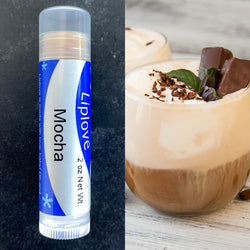 Sweet, rich and yummy, our Mocha LipLove has been formulated to perfection including the rich ingredients of organic raw Shea Butter, organic Jojoba, organic Cocoa Butter, and Vermont Beeswax to name a few.

Not too oily, not too waxy; it is smooth, soft and purely natural. Enjoy the scents and flavors of pure essential oils and absolutes while you treat your lips to nourishing botanicals and plant powered beauty.

 

Vermont Beeswax, organic raw Shea Butter, Avocado Oil, organic Jojoba, organic St. Johnswort and organic Calendula infused in organic Olive Oil, organic Coconut Oil, Sweet Almond Oil, Vitamin E (D-alpha and mixed tocopherols) and organic Essential Oils and Absolutes.
Apply to lips as often as desired.