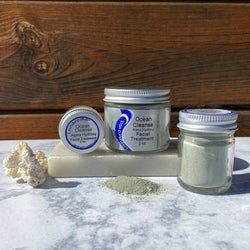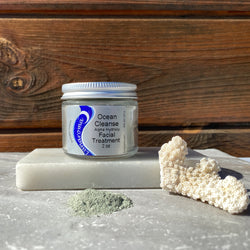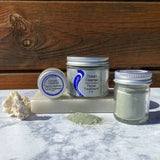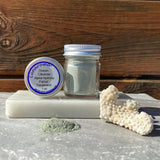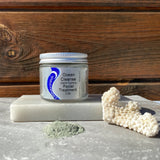 Lunaroma
Ocean Cleanse Facial Exfoliant
Refresh and renew using our intensive Ocean Cleanse Facial Exfoliant. Formulated with Alpha Hydroxy, organic Kelp, organic Spirulina, and MSM (an organic Sulphur distilled from sea salt or conifers, our Ocean Cleanse leaves your skin feeling ultimately clean, smooth and resurfaced, ready to absorb our nutrient dense hydrosols and moisturizers.

 

Organic Kelp, French Green Clay, organic Spirulina, organic MSM (Methylsulfonylmethane), Citric Acid, Malic Acid

In a small ceramic bowl, mix approx. 1 teaspoon of powder with 1 teaspoon of Rosewater or other hydrosol. Mix well until a paste forms, apply to skin, leave on for approx. 1-2 minutes. Rinse the mask off thoroughly and follow with a hydrosol and a calming moisturizer such as Luminous Facial Lotion, Blue Dream Replenishing Facial Lotion, Golden Renewal Replenishing Facial Cream or True Love Rose Otto Facial Cream.

Please Note: Tingling and redness may occur with sensitive individuals especially if left on beyond recommended time. Avoid sun exposure for 24 hours after use. We recommend Ocean Cleanse be used up to 1-2 per month.