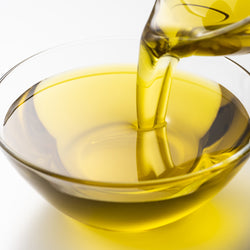 Lunaroma
House Blend Massage Oil (Organic)
Specially crafted to offer a penetrating, perfectly slick, alternative to Jojoba for massage therapists, aromatherapy at home blenders, and product makers alike.

This powerful trio of organic Jojoba, organic Fractionated Coconut Oil, and organic Sunflower Oil is amazing on its own, as well as a perfect medium for all skin types as a base to add any of our Synergies or Single Essential Oils to enhance your blending, product making or your massage clients' experience.

This oil like our massage oils, becomes especially exquisite when warmed.