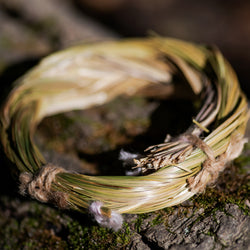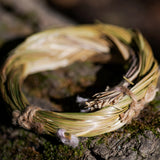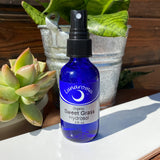 Lunaroma
Organic Sweet Grass Hydrosol
A beautiful and potent aromatic plant traditionally used in purification and ceremony, the Sweet Grass used to make this hydrosol has been ethically, sustainably and respectfully organically grown and distilled in the U.S.

Hydrosols are pure extracts that come from steam distillation. They do not always resemble the exact classic aroma of the fresh plant they come from. This is so in the case of Sweet Grass. With characteristic sweet, grassy, vanilla-like notes. Sweet Grass hydrosol also has a more complex aroma which includes an almost smokey dry out note. 

Organic Sweet Grass Hydrosol (Hierochloe odorata) USA
Unlike our other organic hydrosols, Sweet Grass Hydrosol is not for use directly on the face. Spray freely in your personal space or living space to attract positive energy and clear out unwanted vibes.