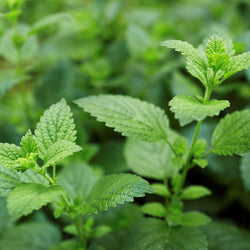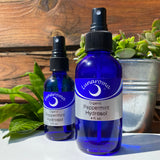 Lunaroma
Organic Peppermint Hydrosol
Our organic Peppermint Hydrosol is steam distilled from the leaves of Mentha piperita plants grown in the USA. Peppermint Hydrosol is crisp, minty, mentally clearing and fresh. Peppermint iHydrosol is energizing to the mind and cooling to the body.

Organic Peppermint (Mentha piperita) Hydrosol
After proper cleansing, mist the face for a refreshing, hydrating treat before applying any of our facial moisturizers. Peppermint Hydrosol is also perfect for applying to the back of the neck for a cooling effect in the summer.